By Krishna Kavita Kasturi
"The true teacher is inwardly rich and therefore asks nothing for herself; she is not ambitious and seeks no power in any form; she does not use teaching as a means of acquiring position or authority, and therefore she is free from the compulsion of society and the control of governments. Such teachers have the primary place in an enlightened civilization, for true culture is founded, not on the engineers and technicians, but on the educators." Jiddu Krishnamurthy in Education and its Significance
***
Everybody asks me how I landed my job.
That is because, in the National Capital Region of Washington DC, I get to speak my mother tongue, wear my native attire and am paid to wax forth on my motherland and its shenanigans for five days a week. (Telugu. Sari. India.) To top that, I get paid for browsing, Wiki-ing, YouTubing and Googling since the net is where most of my instructional material lies.
Dealing with adults and that too diplomats who are already multilingual and come with the tag of being the crème de la crème of American society is not as much of a challenge as a pleasure. Iraq and Afghanistan might be the only two foreign countries that most of the current generation in the US is aware of but – given such a bleak scenario – it is with great anticipation that I start my mornings. My Mondays are never a chore. Teaching adults is after all about making connections, developing friendships and exchanging stories. Indulging in this pedagogical process, I get to learn a lot. Not just about other humans, classes, races, religions but also about my own culture.
The questions, you see, can be curious, repetitive and more often than not incisive. Yes, one anticipates the usual on Dowry, Dalits, Caste, Arranged Matches, Bollywood, Kashmir. One gives more elaborate answers than one would usually do to someone at a cocktail party, but sometimes you are confronted with a "So you are saying that a Brahmin has no institutionalized power unlike the Pope or the Imam, especially in terms of moral and ethical stranglehold." Errr. Hmm yes. I mean no, he does not. You are right! So very right!
("Why did I never think of this before? Thank you for making me see this important distinction.")
Or a question like, "Why are South Indian actors always sporting a moustache? And aren't as handsome as their North Indian counterparts?" ("Do you realize you are revealing your prejudice by saying that… but I kind of agree with you – but wait, let's talk about concepts of Beauty in the target language shall we?") or an acute acerbic observation: "Israelis are not very welcome in India as tourists are they?" (They made fun of themselves in a video about this, did you see?) So every day is an exercise in something exciting. A what-do-you-have-on-the-Menu-today, kind of day!
It was not always so. Before this blessing arrived, I had tried my hand at writing, reporting, anchoring, filmmaking and a dozen other hobbies, interests, skills – so that it was a constant joke among friends that I would never 'settle down', they meant at any nine-to-five job. In 2008 when I received a phone call from a friend saying her friend was looking for native Telugu speakers, and would I care to help out, I took it up as a temporary assignment to fill my time (and pockets) while the world tried to wriggle out of a dangerous recession.
It also turned out that the US needed trained personnel in Hyderabad who could speak Telugu. Indian diplomats earn their foreign language spurs in the country they are sent to, as an immersion course. But the Americans have an institute dedicated solely to teach foreign languages and culture to them before they go to post.
I enjoy coming to this red brick campus, almost like going to a university in the US (which I never did), with hundreds of languages taught, with colleagues from all around the world and the corridors filled with foreign laughter. There is an informed informal air which turns formal on days when there are other celebrations, or one time when Secretary of State Hillary Clinton visited and said Hello! to me and my colleague from Pakistan, hustled away to the corner by the men in black. That is when everyone switches from casual attire to sharp suits and ties. The lawns are my favourite though, next to the bronze Benjamin Franklin, especially in Summer and Fall, sitting under the tall Oaks, listening to the Blue Jays, chasing butterflies; I spend my lunch hours lazing under the crisp sun.
***
5th September is Teacher's Day in India, President Sarvepalli Radhakrishnan's birthday where we senior students got to wear saris and take over from our teachers for a day. All through high school I was voted the favourite teacher by my juniors. What it taught me was that I could narrate well and hold a crowd's attention. Silly me, I assumed that meant I could write well, a novel perhaps? Or even be a film-maker! Why not? The possibilities were endless and this being pre-perestroika India, the possibilities just lay in the mind.
When it came, the early 1990s, the bursting of the dam of diffident India, we were prepared to ride the wave. The experience of having grown up in the India of the 1970s is always my trump card in my classes in DC if things get a little too snowy outside or the grammar class has burned the daylights out of the poor student. "Did you know we thought of Yasser Arafat (and Gaddafi) as a freedom fighter?" or "Oh we have an Ayatollah Imam Khomeini road in Hyderabad: that is where the Consulate General of the Islamic Republic of Iran is, the only consulate of ANY country in Hyderabad before the US came in and "Left Wing in India automatically means one dislikes American policies, don't you see?" (Yes, there was a time when India and US were NOT friends. I grew up in those times. When anything American was bad for Indians.)
The first thing one ought to lose when teaching Americans is this obsession we Indians have with power. Haan! Hierarchy, stuffiness, self–inflated importance and how "we are so proud to come from a 5,000 year old civilization." They, my dear, don't give a damn. It is tough learning the first few years, to brush off that baggage we come with. To be casual, to treat everyone as an equal, to voice opinions clearly, fearlessly. To work efficiently and punctually (the last is something still beyond me, I continue to believe in the concept that Time is cyclical, so why hurry?) and to speak slowly, how we RUSH… the consonants running after the vowels, as though to catch them from eloping… especially the Dravidian languages of Tamizh and Telugu, which are agglutinative.
Indians on the other hand, can slog – and how. (Yes, the Chinese, Koreans, Japanese can slog much, much more, I know). Americans don't. Or can't. Or won't. What seems to be a perfectly simple and easy and extremely trivial exercise for an Indian is "too much work" or "I have a Happy Hour to go to!" or worse "I refuse to do all that, it is the WEEKEND!" for them. The brown woman is stumped! How does one deal with this recalcitrant privileged white? Don't they see that hard work pays dividends? That hard work brought me all the way to the US, goddammit! No Jugaad only. No Nuance.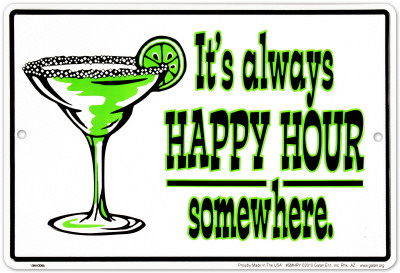 Parallel Processing and Reading Between the Lines is something you don't resort to here, very much.
***
So it's not automatic, this Guru is God, this Teacher is in the Classroom so Finger on your Lips, this Shut-up and Listen mode, that you grew up with. Nope. Alas! It is not all play to keep them engaged and motivated. Many a time you end up being a counselor.
In a society that is so individualistic, the vents are few and the pressures many. Though many take it squarely and are brave and optimistic, things can unravel very quickly if there is even the slightest tear.
The system here allows anyone to write an exam and join in, up to 59 years of age, unlike the Indian system which is only for career diplomats. So many take this up as a second career. Some have been with the Peace Corps, some lawyers, others journalists. Many have travelled all over the world, marrying people from a different ethnicity (in fact there are only one or two couples I know who have not married outside their comfort zone; most are inter-racial marriages).
This diversity brings with it varied talents into the classroom: one student created a whole new computer programme to generate Telugu verb conjugations! We printed a 'Book of Telugu Verbs' from it. Another taught me so much about Vietnam, its people and the war. One got me onto Facebook, another told me about Kickstarter, and so on.
Amazingly many of them as young as 23 are enthusiastic, curious, empathetic, well versed in many foreign languages and stump you with what they can do. My current student has lived in Indonesia as a Fulbright scholar, so she knows a lot about both Hindu and Muslim culture, she wears a Lakshmi locket some days and the Hamsa on others and at the same time is a student of Political Islam. We have sung Vara Veena and Sri Gananatha together for Diwali celebrations, which has nothing to do with the Telugu language (the songs being in Sanskrit) but has everything to do with its musical heritage. Just by singing it, memorizing the lyrics and reproducing them, she has connected in a way that most Indians might never in their lifetimes.
She taught me about the Javanese concept of haloos – a word that would be apt for President Obama, and is used by Indonesians to describe someone dignified and calm in the face of a storm. I wish I had some haloos myself! Poni Lay! ('never mind' in Telugu). While on our Friday Field Trips we discuss the Dardenne Brothers, eat Brussels Sprouts at Zaytinya (not to be missed) and she lends me books (The Tenth Parallel by Eliza Griswold). We discover our mutual love for Gertrude Stein and Woody Allen and she makes me promise I will drink mint tea at her favourite restaurant, La Grande Mosquée de Paris, on my impending visit to France. I tell her about Husain's 'Mother India' and Rushdie's The Satanic Verses and we try to speak all this in her five-month-old Telugu.
We now know what William Jones or Max Muller did for India. We also know what André Malraux or Mark Twain said about India, or how Louis Malle happily ventured into Kalakshetra and filmed with abundant patience. Recently there have been tomes by Wendy Doniger, Edward Luce and Patrick French for us to discuss. We know that Octavio Paz compares Mexican culture and history with India's, with great love.
There are multiple Indias, I tell her. For starters, there is the rural, where the practice of caste-based professions has to some extent kept the identity with the land very strong, where Hinduism is a daily, minute by minute, event. Where Panchatantra, Jataka and Hitopadesa are taught to kids by their grandmothers. Then there is the urban India where kids go to school to learn of Aesop's Fables or Grimm's Fairy Tales, and are taught to be proud of their cosmopolitanism. So which India should the student be familiarized with? What is imperative though is to learn how a nation, a people, a class, a caste think.
To be continued next week with…
"Time for Class" and "How to Explain to an Expat with Digestive Disorder that in Telugu the Habitual Tense is in the Future Not the Present"
Krishna Kavita Kasturi is a qualified engineer who has tried her hand at everything from Journalism to Filmmaking and now Teaching. When she is not studying Kuchipudi or Tango she is busy traveling to countries No One Ever Goes To, so as to share what she knows of Indian Culture, Cuisine and Yoga. People call her a Connector and a Motivator. What she really, really enjoys though is serious conversations on spiritual matters – and the idiosyncrasies of human beings.